BAL'MONT, Konstantin Dmitrievich, translator. CALDERÓN, Pedro.
[Half-title:] Sochineniia Kal'derona perevod s ispanskago [The Works of Calderon translated from Spanish].
[Moscow, M. and S. Sabashnikov, 1900-1902-1912].
Three vols. bound in two, 8vo, volumes I and III bound together (both with half-titles, none called for in volume II), folding table in volume II; a very good set, bound without the advertisements at the end of volume I, in Russian contemporary half brown morocco and pebbled cloth, lettered in Cyrillic 'P. R.' at foot of spine.

£1800

Approximately:
US $2439
€2150
Added to your basket:
[Half-title:] Sochineniia Kal'derona perevod s ispanskago [The Works of Calderon translated from Spanish].
First edition of all three volumes of Balmont's translations from Calderon, comprising: El purgatorio de San Patricia (volume I); La vida es sueño, La devoción de la cruz, El príncipe constante and Amar despues de la muerte (volume II); and El médico de su honra (volume III).

Though the later translations by Pasternak are now better known, and there had been earlier translations into Russian, Bal'mont's were of particular importance in his œuvre, testament to an abiding interest in the Spanish Golden Age that coincided with the period of his fascination with theosophy. La vida es sueño in particular he considered the highest acheivement in all Spanish literature. His long foreword in volume I provides a critical appreciation of Calderón, and volume II includes several essays (by Bal'mont and Max Krenkel) and a critical bibliography.

Because of the widely-spaced publication, complete sets are inevitably rare, volume III almost always wanting. OCLC shows no copies of volume III, within sets or separately; there is a complete set at the National Library of Russia.

Tiapkov, Bibliografia K. D. Bal'monta, 214, 263 and 657.
You may also be interested in...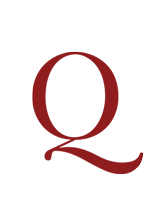 JOHNSON, John, and James Duffield HARDING.
The costumes of the French Pyrenees, drawn on stone by J. D. Harding, from original sketches, by J. Johnson Esqr.
First edition of this attractive and very scarce costume book. 'The individual figures were all taken from nature during a tour through the French Pyrenées in 1825, and the backgrounds, which are faithful representations of the scenery, limited however from the size of the paper, though taken at the same time, were not sketched in connexion with the figures; and it is to Mr. J. D. Harding that the merit of their tasteful design and adaptation is due. The letter-press descriptions are mere brief notices; as to give a more detailed account of their customs, superstitions, etc. would have much exceeded the intended limits of the publication' (introduction, pp. iii–iv).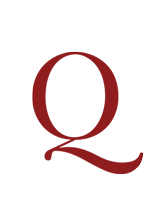 BATTY, Robert.
Campaign of the Left Wing of the Allied Army, in the western Pyrenees and south of France, in the years 1813–14; under Field-Marshal The Marquess of Wellington. Illustrated by a detailed plan of the operations, and numerous plates of mountain and river scenery.
First edition; very scarce. Robert Batty (1789–1848) was the son of the obstetric physician and amateur artist Dr Robert Batty (1762–1849; see Oxford DNB). 'After attending school in Kirkby Lonsdale, Westmorland, and in London, at the age of fifteen he travelled to Italy with his cousin, Henry Bickersteth (later Lord Langdale), where he "had the opportunity of cultivating a taste for art, which belonged to his family". He studied at Caius College, Cambridge (admitted March 1808), obtaining an MB in 1813, but did not practise medicine. Instead, having become an ensign in the 1st (Grenadier) guards on 14 January 1813, Batty served with its 1st battalion towards the end of the Peninsular War, notably at the blockade of Bayonne, before embarking for England from Bordeaux on 23 July 1814 . . . . Among artists of the English school, Samuel Redgrave concluded that "his industry was great, his works carefully and truthfully drawn, his architecture correct in its proportions and outlines, and his merits as a topographical draughtsman deserve recognition" ' (Oxford DNB). Batty subsequently served at Quatre Bras and at Waterloo, and published A sketch of the late campaign in the Netherlands (1815).