BAL'MONT, Konstantin Dmitrievich, translator. CALDERÓN, Pedro.
[Half-title:] Sochineniia Kal'derona perevod s ispanskago [The Works of Calderon translated from Spanish].
[Moscow, M. and S. Sabashnikov, 1900-1902-1912].
Three vols. bound in two, 8vo, volumes I and III bound together (both with half-titles, none called for in volume II), folding table in volume II; a very good set, bound without the advertisements at the end of volume I, in Russian contemporary half brown morocco and pebbled cloth, lettered in Cyrillic 'P. R.' at foot of spine.

£1800

Approximately:
US $2331
€2079
Added to your basket:
[Half-title:] Sochineniia Kal'derona perevod s ispanskago [The Works of Calderon translated from Spanish].
First edition of all three volumes of Balmont's translations from Calderon, comprising: El purgatorio de San Patricia (volume I); La vida es sueño, La devoción de la cruz, El príncipe constante and Amar despues de la muerte (volume II); and El médico de su honra (volume III).

Though the later translations by Pasternak are now better known, and there had been earlier translations into Russian, Bal'mont's were of particular importance in his œuvre, testament to an abiding interest in the Spanish Golden Age that coincided with the period of his fascination with theosophy. La vida es sueño in particular he considered the highest acheivement in all Spanish literature. His long foreword in volume I provides a critical appreciation of Calderón, and volume II includes several essays (by Bal'mont and Max Krenkel) and a critical bibliography.

Because of the widely-spaced publication, complete sets are inevitably rare, volume III almost always wanting. OCLC shows no copies of volume III, within sets or separately; there is a complete set at the National Library of Russia.

Tiapkov, Bibliografia K. D. Bal'monta, 214, 263 and 657.
You may also be interested in...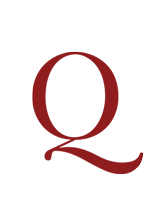 VOLTAIRE, François Marie Arouet de.
Le Brutus de Monsieur de Voltaire, avec un Discours sur la Tragédie.
First edition. Voltaire wrote the first act of his play Brutus in English during his 1726-29 visit to England while staying at Wandsworth with Fawkener, and finished the play in French in Paris. It was first performed in Paris on 11 December 1730 when its portrayal of tension between patriotism and love seemed its principal tragic point, and had its triumphal success there sixty years later on the 17th (Mirabeau was present on this occasion) and the 19th of November 1790, when its possible political message met revolutionary aspiration. The essay on Tragedy, addressed to Lord Bolingbroke, his English patron, included here, gives some views of Voltaire on English and French playwriting.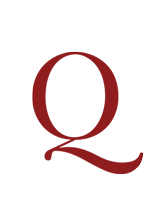 FOY, Sébastien-Maximilien, compte de.
Histoire de la guerre de la péninsule sous Napoléon, précédé d'un tableau politique et militaire des puissances belligérantes.
First edition. A detailed history of the Peninsular War written by a French general who distinguished himself in the conflict. Foy was involved in the first invasion of Portugal, Sir John Moore's famous retreat to La Corunna, the battles of Salamanca and Vitoria, and the fighting in the Pyrenees. Napoleon was so impressed by him when they met in 1810 that he promoted him to general of division even though Foy was known to have opposed Napoleon's assumption of the imperial title. After the battle of Waterloo, Foy decided to retire from military life and write this history of a war which he had experienced at such close quaters. 'A peine sorti de la vie miltaire, le général Foy conçut le projet d'écrire l'Historie de la guerre d'Espagne. D'autres époques étaient sans doute plus chères à son souvenir; mais il avait fait toutes les campagnes de la Péninsule; le souvenir en était encore tout récent dans son esprit et dans l'attention du public. Cette guerre formait comme une sorte d'épisode séparé des autres entreprises des armeés françaises. D'ailleurs, elle était bien plus mêlée de mouvemens populaires, d'influence des opinions, de diversités nationales, de considérations politiques. Enfin elle était à juste titre désignée comme la cause première et principale de la chute de Napoléon' (preface).