BAL'MONT, Konstantin Dmitrievich, translator. CALDERÓN, Pedro.
[Half-title:] Sochineniia Kal'derona perevod s ispanskago [The Works of Calderon translated from Spanish].
[Moscow, M. and S. Sabashnikov, 1900-1902-1912].
Three vols. bound in two, 8vo, volumes I and III bound together (both with half-titles, none called for in volume II), folding table in volume II; a very good set, bound without the advertisements at the end of volume I, in Russian contemporary half brown morocco and pebbled cloth, lettered in Cyrillic 'P. R.' at foot of spine.

£1800

Approximately:
US $2362
€2013
First edition of all three volumes of Balmont's translations from Calderon, comprising: El purgatorio de San Patricia (volume I); La vida es sueño, La devoción de la cruz, El príncipe constante and Amar despues de la muerte (volume II); and El médico de su honra (volume III).

Though the later translations by Pasternak are now better known, and there had been earlier translations into Russian, Bal'mont's were of particular importance in his œuvre, testament to an abiding interest in the Spanish Golden Age that coincided with the period of his fascination with theosophy. La vida es sueño in particular he considered the highest acheivement in all Spanish literature. His long foreword in volume I provides a critical appreciation of Calderón, and volume II includes several essays (by Bal'mont and Max Krenkel) and a critical bibliography.

Because of the widely-spaced publication, complete sets are inevitably rare, volume III almost always wanting. OCLC shows no copies of volume III, within sets or separately; there is a complete set at the National Library of Russia.

Tiapkov, Bibliografia K. D. Bal'monta, 214, 263 and 657.
You may also be interested in...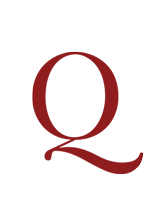 TOLSTOY, Count Aleksei Konstantinovich.
Smert' Ioanna Groznago, tragediia v piati deistviiakh [The Death of Ivan the Terrible, a tragedy in five acts].
First edition: the first in the great trilogy of plays by the foremost Russian historical dramatist. It was translated into English verse, 'with the author's permission', in 1869.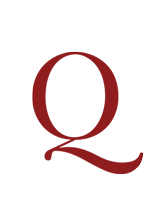 TOLSTOY, Lev Nikolaevich.
Posmertnyia khudozhestvennyia proizvedeniia… Pod redaktsiei V. Chertkova. Tom I [-III] [Posthumous artistic literary works… Edited by V. Chertkov. Volume I [-III]].
First edition of Tolstoy's posthumous works, including the first appearance of many important pieces: 'Hadji Murad, as well as The Memoirs of a Madman and The Devil, was published only in 1911, in the collected edition of Tolstoy's posthumous works. This collection also includes several plays and many other stories and fragments. One of these is Father Sergius (1890-8), the story of an aristocrat who became a monk and a hermit - a powerful study of spiritual pride and, once again, carnal desires. It is also an excellent example of Tolstoy's later rapid and "essential" narrative manner. Still better in this respect is The False Coupon (1903-5), the admirably constructed story of a succession of evils diverging from one initial evil action to converge by a contrasting succession of good actions towards the common salvation of all concerned. It is impossible to list all the numerous minor stories and fragments of these wonderful three volumes' (Mirsky).