CHARRON, Pierre.
Les trois veritez. Seconde edition reveue, corrigée, & de beaucoup augmentée.
Bordeaux, Simon Millanges, 1595.
8vo., ff. [12], pp. 176, ff. [4], pp. 775, p. [1]; an excellent copy, unpressed, in the original vellum, small piece gnawed from fore-edge of upper cover.


£1400

Approximately:
US $1907
€1573
Added to your basket:
Les trois veritez. Seconde edition reveue, corrigée, & de beaucoup augmentée.
Second, much enlarged edition of Charron's first book, which sought to prove the existence of God, man's need of religion, and – in the main part, with a heavy debt to Montaigne's Christian scepticism – the truth of Catholicism against Protestantism.

Desgraves, Bibliographie bordelaise, no. 162. Tchemerzine, II, p. 244 (c).
You may also be interested in...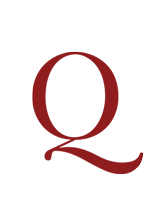 EUCHERIUS, Johannes (pseud.).
Gratiarum actio. Wirtembergensibus et Tubingensibus verbi ministris; qui censuris Patriarche Constantinopolitani adversus Confessionem Augustanam scriptis... Additus libellus D. Augustini de ebrietate cavenda iisdem dicatus.
Very rare early imprint from Poznań, one of the oldest and most important cities in Poland, a Catholic stronghold. There Johann Wolrab, Nikolaus' eldest son, founded the second city printing press in 1579. Gratiarum actio had first appeared in 1584 in two productions printed in Krakow and Poznań, both amounting to four pages. All these three imprints are extremely rare. The text of the Gratiarum actio is followed by St. Augustine's and St Ambrose's tracts on temperance.
GETTING INTO A STORM WITH STURM PAPPUS, Johannes.
Defensiones duae, quibus D. Ioannis Sturmii rectoris Antipappis duobus respondetur, Maiori, & Epitomico. De charitate, et condemnatione Christiana, secunda. De libro concordiae, et de confessione ecclesiae Argentinensis, tertia.
Rare first edition of Pappus's most important work in his pamphlet war with Johannes Sturm over the Lutheran Formula of Concord and its imposition in Strasburg. Pappus (1549-1610) studied in Tübingen and Basel before becoming professor of Hebrew and then of history at Strasburg. In 1578 he was appointed professor of theology and pastor of Strasburg minster. His advocacy for the Lutheran confession over the Tetrapolitan brought him into a long-running conflict with Johannes Sturm (1507-89), beginning with Sturm's 1578 Antipappus to which the Defensiones duae was Pappus's reply. The dispute ended in 1581 when Pappus succeeded as head of the church in Strasburg after the death of Johann Marbach and promptly suppressed the remnants of Reformed practice and enforced Lutheranism.
 
VD16 P327. Rare: Worldcat records only three copies in the UK and the US (Oxford, Harvard, Luther Seminary).