CHARRON, Pierre.
Les trois veritez. Seconde edition reveue, corrigée, & de beaucoup augmentée.
Bordeaux, Simon Millanges, 1595.
8vo., ff. [12], pp. 176, ff. [4], pp. 775, p. [1]; an excellent copy, unpressed, in the original vellum, small piece gnawed from fore-edge of upper cover.


£1400

Approximately:
US $1827
€1645
Added to your basket:
Les trois veritez. Seconde edition reveue, corrigée, & de beaucoup augmentée.
Second, much enlarged edition of Charron's first book, which sought to prove the existence of God, man's need of religion, and – in the main part, with a heavy debt to Montaigne's Christian scepticism – the truth of Catholicism against Protestantism.

Desgraves, Bibliographie bordelaise, no. 162. Tchemerzine, II, p. 244 (c).
You may also be interested in...
GETTING INTO A STORM WITH STURM PAPPUS, Johannes.
Defensiones duae, quibus D. Ioannis Sturmii rectoris Antipappis duobus respondetur, Maiori, & Epitomico. De charitate, et condemnatione Christiana, secunda. De libro concordiae, et de confessione ecclesiae Argentinensis, tertia.
Rare first edition of Pappus's most important work in his pamphlet war with Johannes Sturm over the Lutheran Formula of Concord and its imposition in Strasburg. Pappus (1549-1610) studied in Tübingen and Basel before becoming professor of Hebrew and then of history at Strasburg. In 1578 he was appointed professor of theology and pastor of Strasburg minster. His advocacy for the Lutheran confession over the Tetrapolitan brought him into a long-running conflict with Johannes Sturm (1507-89), beginning with Sturm's 1578 Antipappus to which the Defensiones duae was Pappus's reply. The dispute ended in 1581 when Pappus succeeded as head of the church in Strasburg after the death of Johann Marbach and promptly suppressed the remnants of Reformed practice and enforced Lutheranism.
 
VD16 P327. Rare: Worldcat records only three copies in the UK and the US (Oxford, Harvard, Luther Seminary).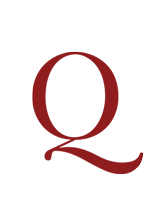 'THE INGENIOUS PERFORMANCE' CAMPBELL, George.
A dissertation on miracles: containing an examination of the principles advanced by David Hume Esq; in an essay on miracles...
First edition. This dissertation, expanded from a sermon preached before the provincial synod in 1760 is called by Mossner 'the most elaborate of the eighteenth century and is further remarkable in that it drew comment from Hume himself' (p. 292). Through an intermediary, the Reverend Hugh Blair, Campbell received criticism of his as yet unpublished work from Hume: 'I have perused the ingenious performance, which you were so obliging as to put into my hands, with all the attention possible... But the fault lies not in the piece, which is certainly very acute; but in the subject. I know you will say, it lies in neither, but in myself alone. If that be so, I am sorry to say that I believe it is incurable... I could wish your friend had not denominated me an infidel writer, on account of ten or twelve pages which seems to him to have that tendency; while I have wrote so many volumes on history, literature and politics, trade, morals, which in that particular at least, are entirely inoffensive. Is a man to be called a drunkard because he has been fuddled once in his lifetime? Your friend... is certainly a very ingenious man, tho' a little too zealous for a philosopher...' (ibid).