CHARRON, Pierre.
Les trois veritez. Seconde edition reveue, corrigée, & de beaucoup augmentée.
Bordeaux, Simon Millanges, 1595.
8vo., ff. [12], pp. 176, ff. [4], pp. 775, p. [1]; an excellent copy, unpressed, in the original vellum, small piece gnawed from fore-edge of upper cover.


£1400

Approximately:
US $1796
€1534
Added to your basket:
Les trois veritez. Seconde edition reveue, corrigée, & de beaucoup augmentée.
Second, much enlarged edition of Charron's first book, which sought to prove the existence of God, man's need of religion, and – in the main part, with a heavy debt to Montaigne's Christian scepticism – the truth of Catholicism against Protestantism.

Desgraves, Bibliographie bordelaise, no. 162. Tchemerzine, II, p. 244 (c).
You may also be interested in...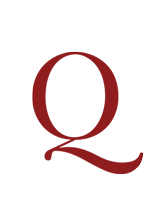 AGAINST THE 'IMAGINARY DANGER' POSED BY FOREIGNERSIN SWEDISH TUCKER, Josiah.
Betydande frågor om handelen, wid tilfålle af de motsäjelser, som skedde emot den sista billen, om utlänningars naturalisation [Reflections on the expediency of a law for the naturalisation of foreign Protestants].
First Swedish edition, scarce, of this history on the treatment of foreign residents in Britain, Reflections on the Expediency of a Law for the Naturalization of Foreign Protestants (1751–1752). This book comprises only the main body of Part II (1752), 'Important Queries occasioned by The Rejection of the late Naturalization Bill', with Part II's original 'Preparatory Discourse' truncated to a succinct preface and omitting the appendix.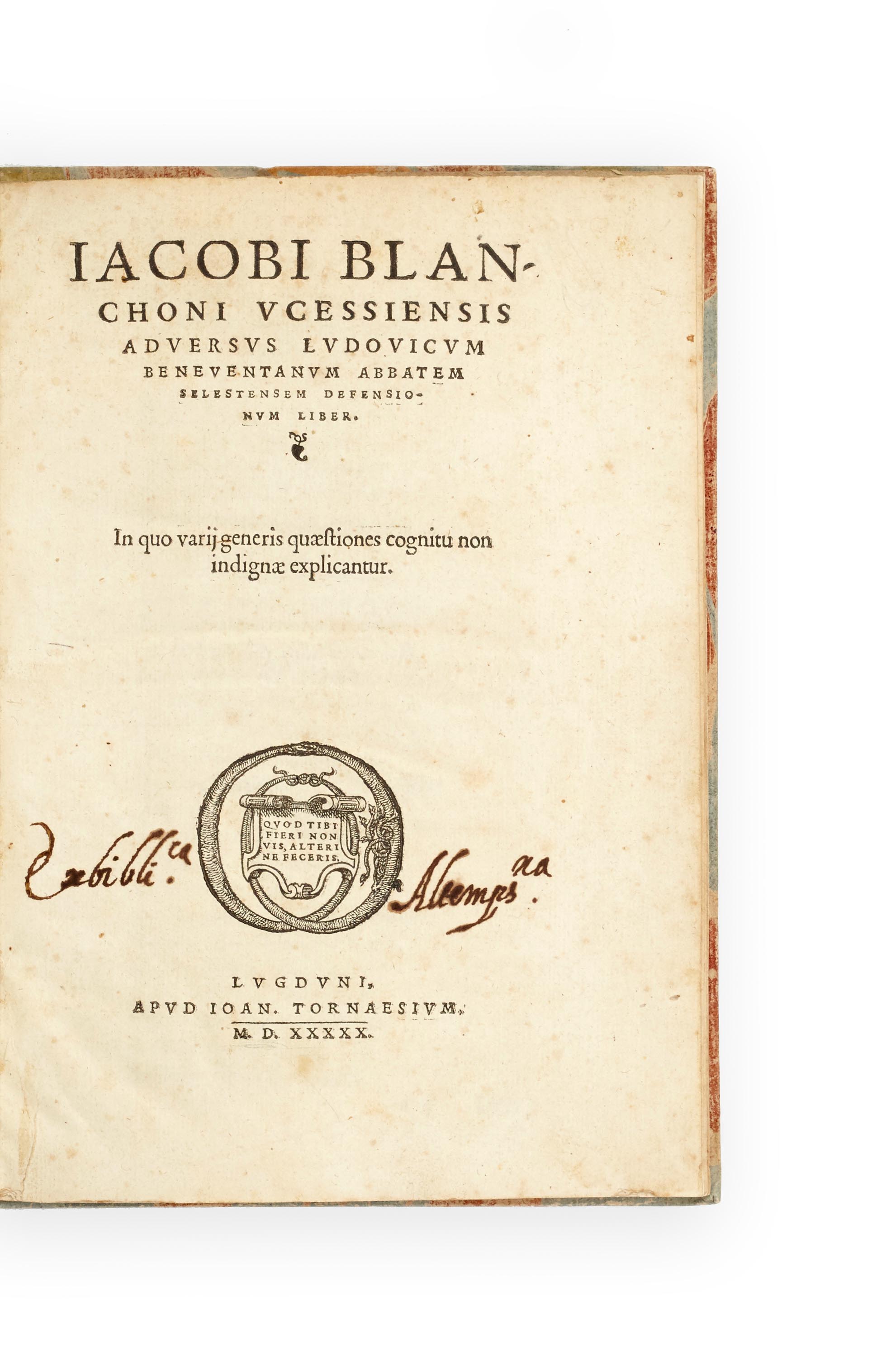 BLANCHON, Jacques.
Iacobi Blanchoni ucessiensis adversus Ludovicum beneventanum abbatem selestensem defensionum liber.
First edition of a very rare work of sixteenth-century Lyonnese Neoplatonism, an elegantly-printed de Tournes edition. Ostensibly a simple series of remarks against the theses of the (presumably sternly Scholastic) abbot of Selestan, this is a tract of Renaissance moral philosophy. The theme of dignitas hominis concentrated the philosophical efforts of several Lyonnese men of letters inspired by Ficino and Pico della Mirandola. Like Charles de Bovelles and P. Boaistuau, Jacques Blanchon systematically harmonizes Aristotle's philosophy and science with the hermetic thought associated with the writings of Hermes Trismegistus.