CHARRON, Pierre.
Les trois veritez. Seconde edition reveue, corrigée, & de beaucoup augmentée.
Bordeaux, Simon Millanges, 1595.
8vo., ff. [12], pp. 176, ff. [4], pp. 775, p. [1]; an excellent copy, unpressed, in the original vellum, small piece gnawed from fore-edge of upper cover.


£1400

Approximately:
US $1792
€1592
Added to your basket:
Les trois veritez. Seconde edition reveue, corrigée, & de beaucoup augmentée.
Second, much enlarged edition of Charron's first book, which sought to prove the existence of God, man's need of religion, and – in the main part, with a heavy debt to Montaigne's Christian scepticism – the truth of Catholicism against Protestantism.

Desgraves, Bibliographie bordelaise, no. 162. Tchemerzine, II, p. 244 (c).
You may also be interested in...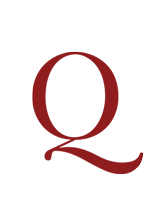 BLANCHON, Jacques.
Iacobi Blanchoni ucessiensis adversus Ludovicum beneventanum abbatem selestensem defensionum liber.
First edition of a very rare work of sixteenth-century Lyonnese Neoplatonism, an elegantly-printed de Tournes edition. Ostensibly a simple series of remarks against the theses of the (presumably sternly Scholastic) abbot of Selestan, this is a tract of Renaissance moral philosophy. The theme of dignitas hominis concentrated the philosophical efforts of several Lyonnese men of letters inspired by Ficino and Pico della Mirandola. Like Charles de Bovelles and P. Boaistuau, Jacques Blanchon systematically harmonizes Aristotle's philosophy and science with the hermetic thought associated with the writings of Hermes Trismegistus.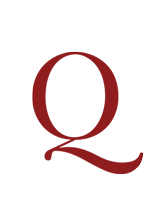 'THE INGENIOUS PERFORMANCE' CAMPBELL, George.
A dissertation on miracles: containing an examination of the principles advanced by David Hume Esq; in an essay on miracles...
First edition. This dissertation, expanded from a sermon preached before the provincial synod in 1760 is called by Mossner 'the most elaborate of the eighteenth century and is further remarkable in that it drew comment from Hume himself' (p. 292). Through an intermediary, the Reverend Hugh Blair, Campbell received criticism of his as yet unpublished work from Hume: 'I have perused the ingenious performance, which you were so obliging as to put into my hands, with all the attention possible... But the fault lies not in the piece, which is certainly very acute; but in the subject. I know you will say, it lies in neither, but in myself alone. If that be so, I am sorry to say that I believe it is incurable... I could wish your friend had not denominated me an infidel writer, on account of ten or twelve pages which seems to him to have that tendency; while I have wrote so many volumes on history, literature and politics, trade, morals, which in that particular at least, are entirely inoffensive. Is a man to be called a drunkard because he has been fuddled once in his lifetime? Your friend... is certainly a very ingenious man, tho' a little too zealous for a philosopher...' (ibid).