CHARRON, Pierre.
Les trois veritez. Seconde edition reveue, corrigée, & de beaucoup augmentée.
Bordeaux, Simon Millanges, 1595.
8vo., ff. [12], pp. 176, ff. [4], pp. 775, p. [1]; an excellent copy, unpressed, in the original vellum, small piece gnawed from fore-edge of upper cover.


£1400

Approximately:
US $1939
€1613
Added to your basket:
Les trois veritez. Seconde edition reveue, corrigée, & de beaucoup augmentée.
Second, much enlarged edition of Charron's first book, which sought to prove the existence of God, man's need of religion, and – in the main part, with a heavy debt to Montaigne's Christian scepticism – the truth of Catholicism against Protestantism.

Desgraves, Bibliographie bordelaise, no. 162. Tchemerzine, II, p. 244 (c).
You may also be interested in...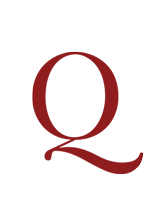 AGAINST THE 'IMAGINARY DANGER' POSED BY FOREIGNERSIN SWEDISH TUCKER, Josiah.
Betydande frågor om handelen, wid tilfålle af de motsäjelser, som skedde emot den sista billen, om utlänningars naturalisation [Reflections on the expediency of a law for the naturalisation of foreign Protestants].
First Swedish edition, scarce, of this history on the treatment of foreign residents in Britain, Reflections on the Expediency of a Law for the Naturalization of Foreign Protestants (1751–1752). This book comprises only the main body of Part II (1752), 'Important Queries occasioned by The Rejection of the late Naturalization Bill', with Part II's original 'Preparatory Discourse' truncated to a succinct preface and omitting the appendix.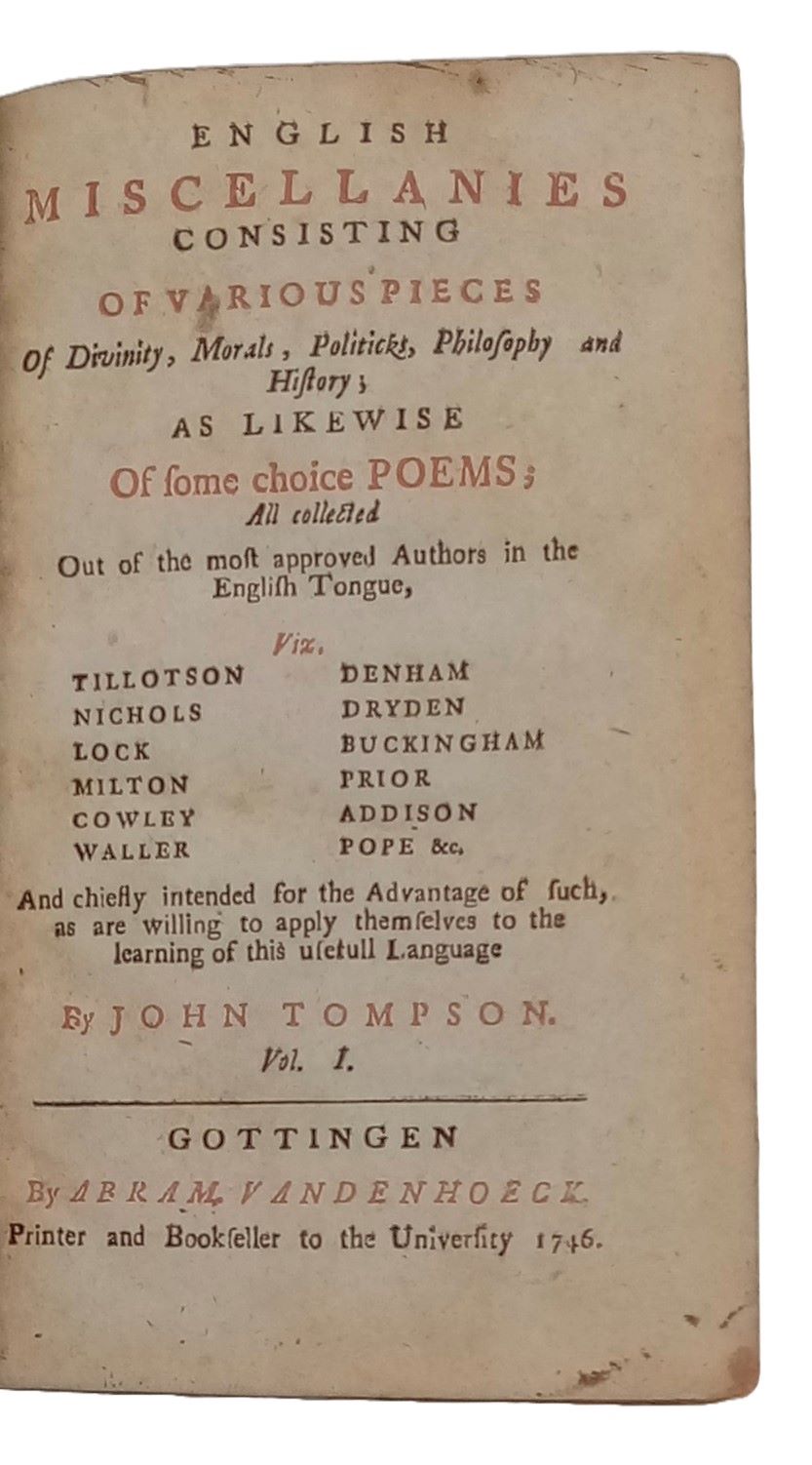 WITH NEW CONTENT – POPE, THOMSON, YOUNG … TOMPSON, John, editor.
English Miscellanies consisting of various Pieces of Divinity, Morals, Politicks, Philosophy and History; as likewise of some choice Poems; all collected out of the most approved Authors in the English Tongue [etc.] … Vol. I[–II].
Second edition, revised, of John Tompson's important English Miscellanies, expanded to almost twice the size of the first edition, including up-to-date content published since 1737.