CHARRON, Pierre.
Les trois veritez. Seconde edition reveue, corrigée, & de beaucoup augmentée.
Bordeaux, Simon Millanges, 1595.
8vo., ff. [12], pp. 176, ff. [4], pp. 775, p. [1]; an excellent copy, unpressed, in the original vellum, small piece gnawed from fore-edge of upper cover.


£1400

Approximately:
US $1762
€1558
Added to your basket:
Les trois veritez. Seconde edition reveue, corrigée, & de beaucoup augmentée.
Second, much enlarged edition of Charron's first book, which sought to prove the existence of God, man's need of religion, and – in the main part, with a heavy debt to Montaigne's Christian scepticism – the truth of Catholicism against Protestantism.

Desgraves, Bibliographie bordelaise, no. 162. Tchemerzine, II, p. 244 (c).
You may also be interested in...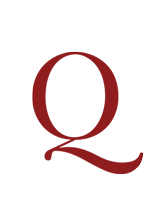 AGAINST THE 'IMAGINARY DANGER' POSED BY FOREIGNERSIN SWEDISH TUCKER, Josiah.
Betydande frågor om handelen, wid tilfålle af de motsäjelser, som skedde emot den sista billen, om utlänningars naturalisation [Reflections on the expediency of a law for the naturalisation of foreign Protestants].
First Swedish edition, scarce, of this history on the treatment of foreign residents in Britain, Reflections on the Expediency of a Law for the Naturalization of Foreign Protestants (1751–1752). This book comprises only the main body of Part II (1752), 'Important Queries occasioned by The Rejection of the late Naturalization Bill', with Part II's original 'Preparatory Discourse' truncated to a succinct preface and omitting the appendix.
[ITALIAN.]
[BOOK OF COMMON PRAYER.] Il Libro delle Preghiere publiche ed Amministrazione de Sacramenti, ed altri Riti e Cerimonie della Chiesa, secondo l'Uso della Chiesa Anglicana; insieme col Saltero over i Salmi di David, come hanno da esser recitati nelle Chiese. E la Forma e Modo di fare, ordinare e consacrare Vescovi, Presbiteri e Diaconi.
First edition of the first translation of the Book of Common Prayer into Italian. The project was begun by Edward Browne while chaplain to Sir John Finch in Constantinople, perhaps incorporating an earlier, unpublished translation by William Bedell (the manuscript being listed in Griffiths' Bibliography of the Book of Common Prayer as Italian 1). Back in London, the work was completed by the Italian émigré merchant Giovan-Battista Capello (John Capell), a friend of Hobbes.