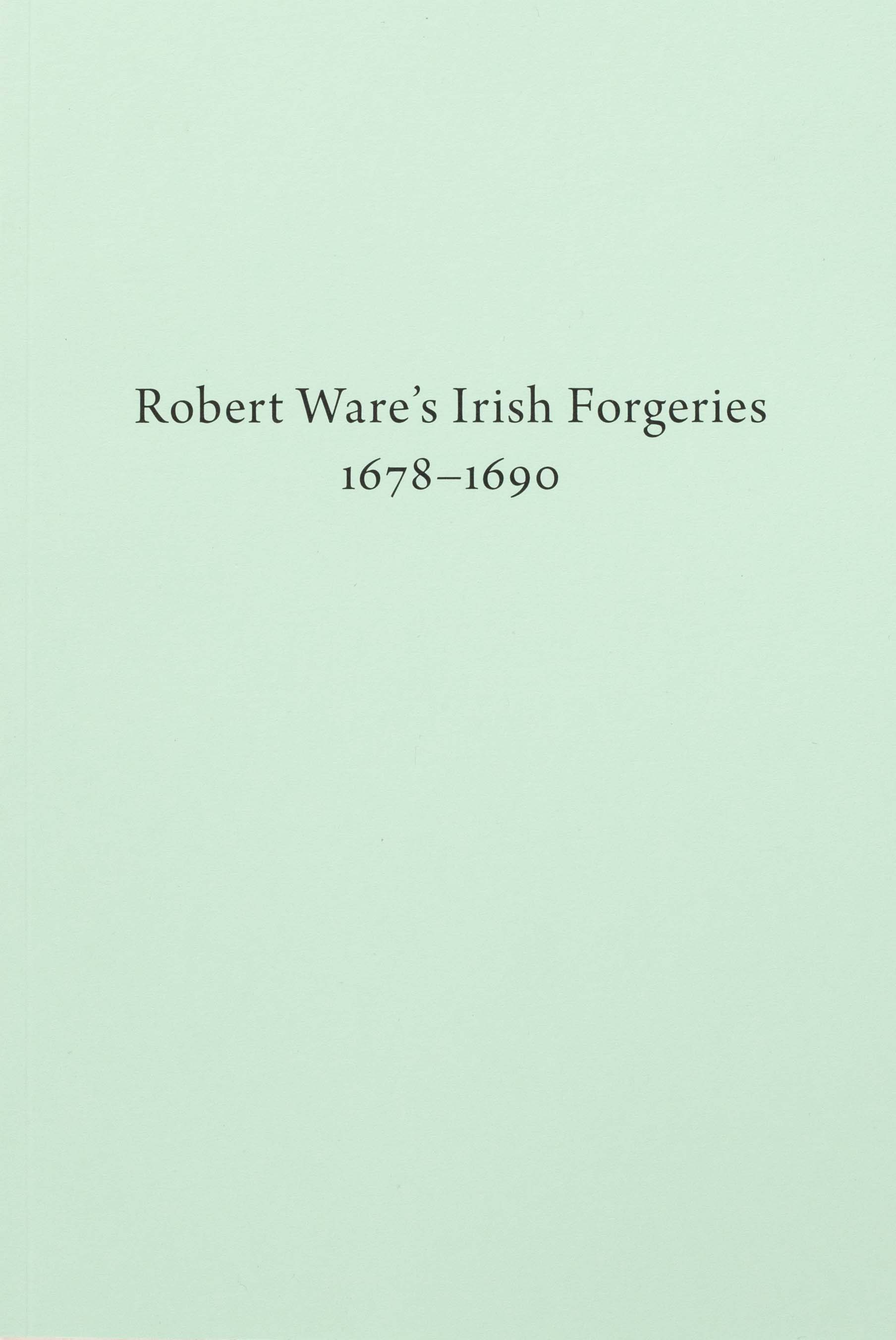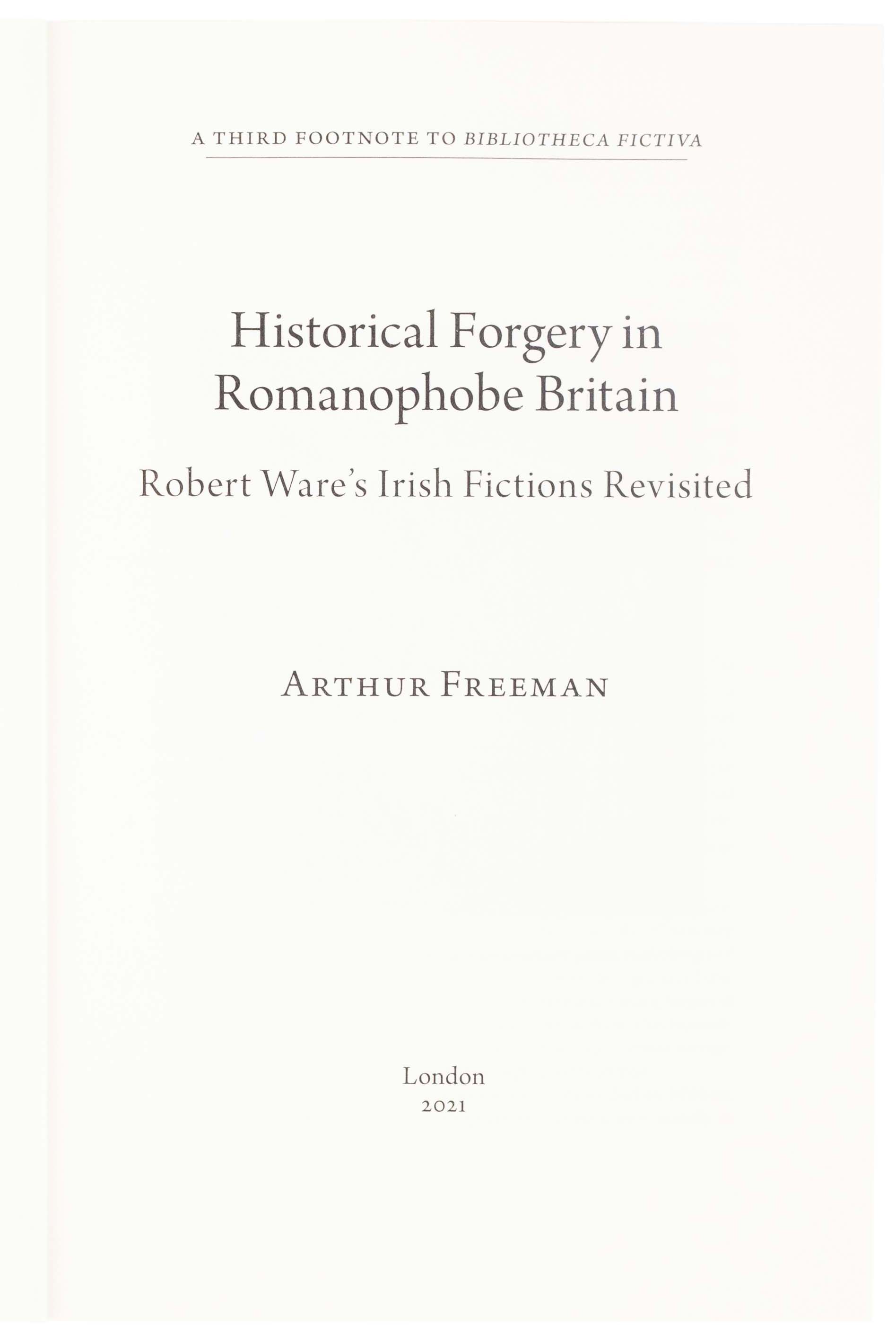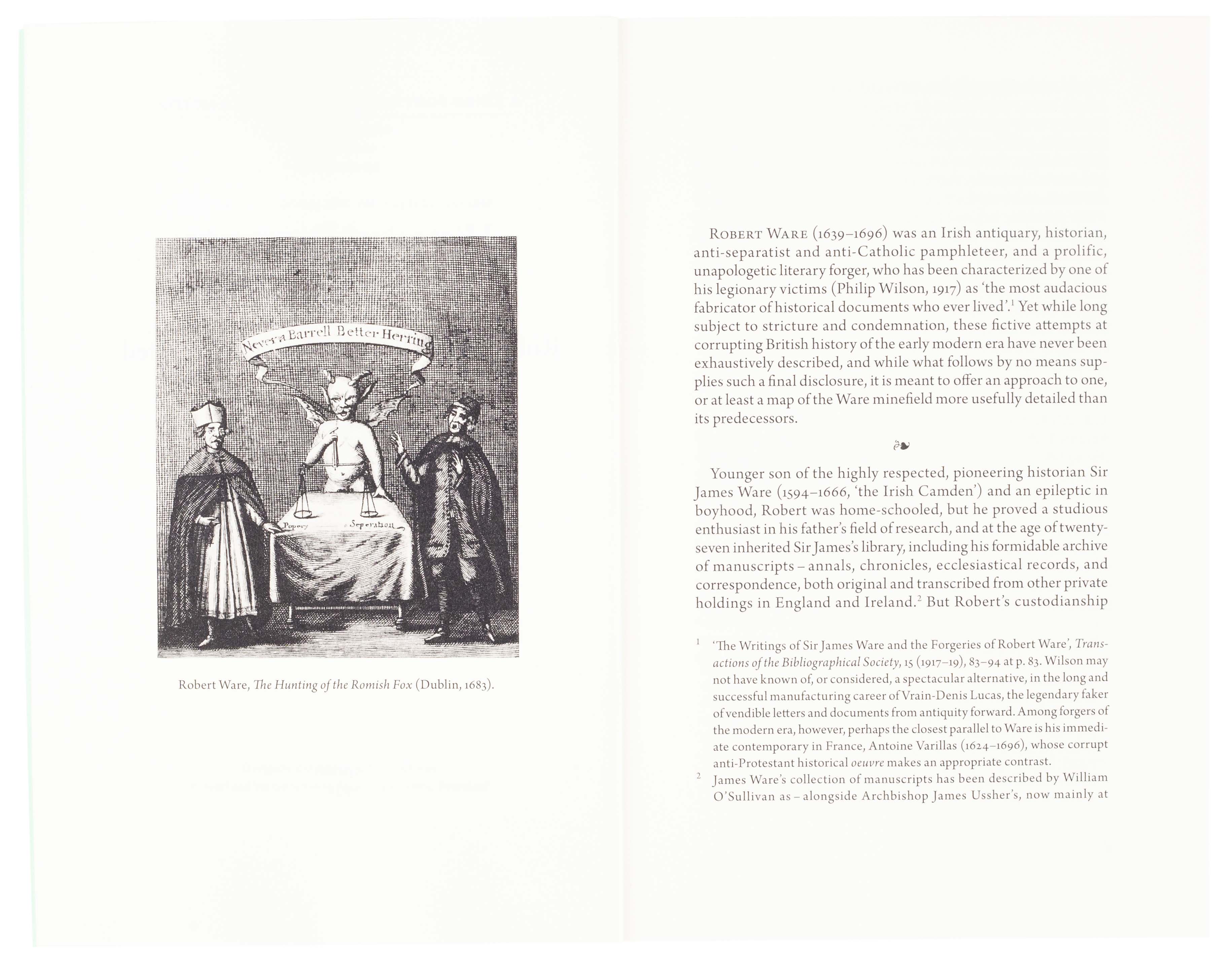 THE MOST AUDACIOUS FORGER WHO EVER LIVED
FREEMAN, Arthur.
Historical Forgery in Romanophobe Britain: Robert Ware's Irish Fictions revisited.
London, 2021.
8vo, pp. 110, one illustration; printed paper wrappers.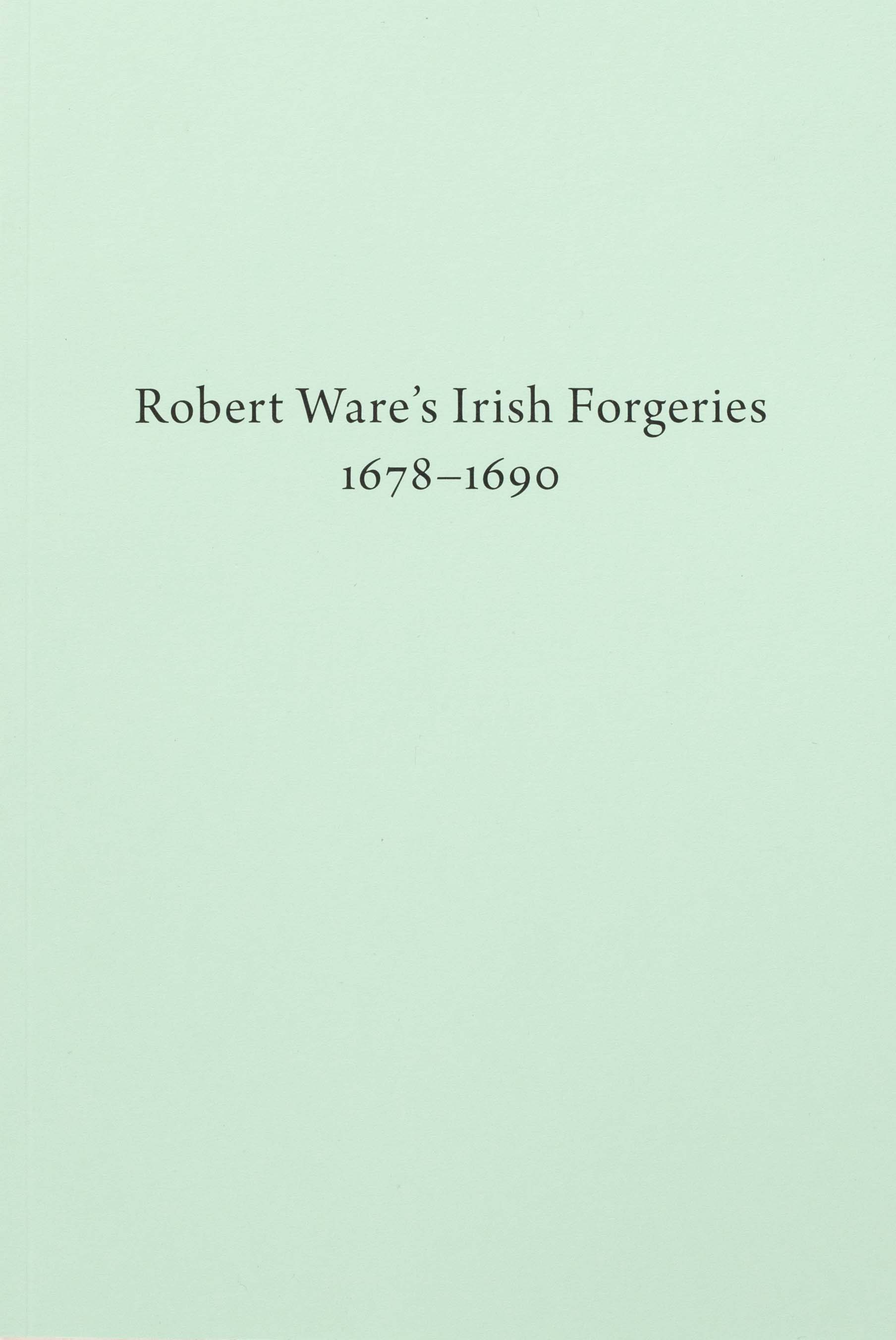 Added to your basket:
Historical Forgery in Romanophobe Britain: Robert Ware's Irish Fictions revisited.
A new and particular account of the anti-Catholic and anti-separatist forgeries of Robert Ware, the seventeenth-century Irish antiquary, who has been called 'the most audacious fabricator of historical documents who ever lived'. Ware's formidable output of lively if malicious fictions has distorted Tudor and Stuart history, with remarkable endurance and reiteration, over more than three centuries – despite longstanding efforts at exposure and dismissal, which this study traces closely as well.

With a full bibliography of the treacherous texts.
You may also be interested in...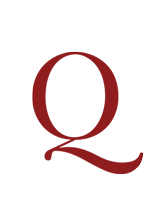 [MATHIEU, Adolphe.]
Notice sur Frédéric-Auguste-Ferdinand-Thomass Baron de Reiffenberg ...
Only edition, published in 100 copies by the Société des Bibliophiles Belges. Reifenberg (1795-1850) was the Keeper of the Belgian Royal Library from 1837 until his death in 1850. This obituary was written by his friend the poet Adolphe Mathieu. He gives a bibliography of works written or edited by Reiffenberg as well as his obituary in prose and verse.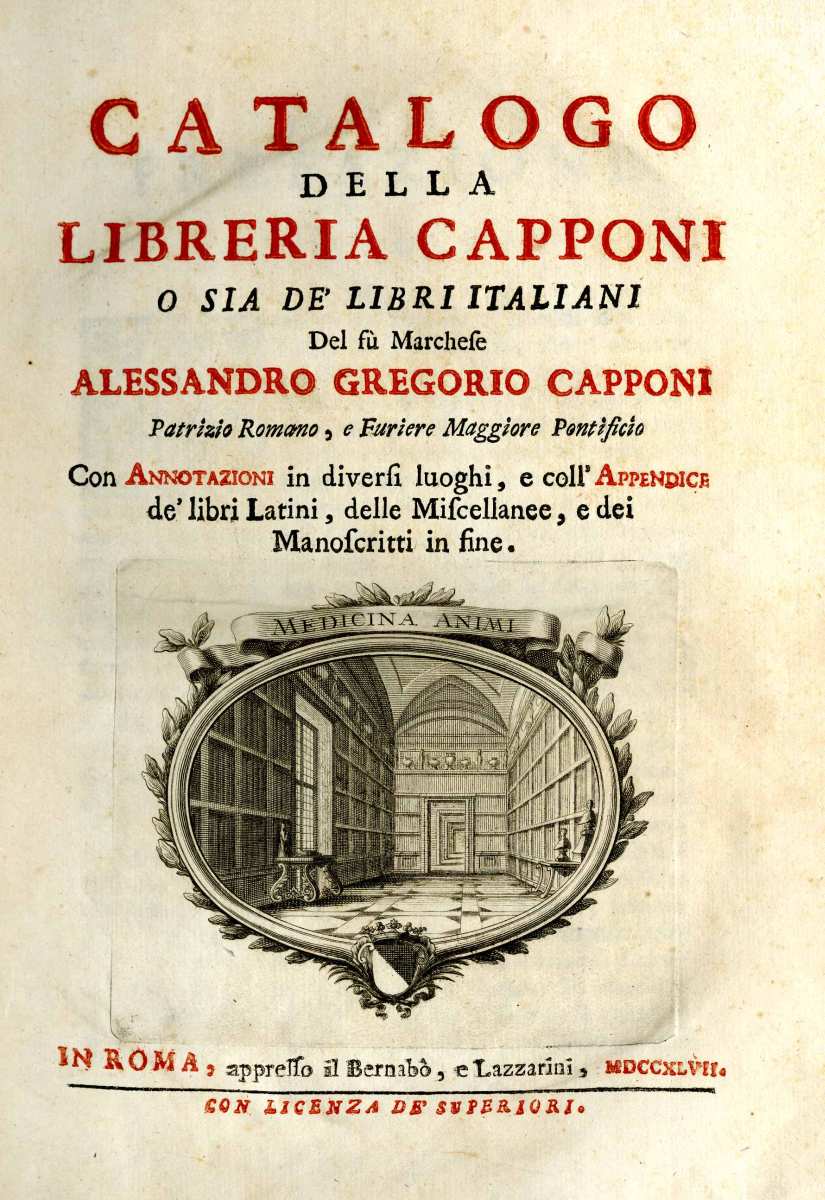 CAPPONI, Alessandro Gregorio, Marchese.
Catalogo della Libreria Capponi o sia de' Libri Italiani del su Marchese Alessandro Gregorio Capponi ... con Annotazioni in diversi luoghi, ed coll' Appendice de' Libri Latini, delle Miscellanee, e dei Manoscritti in fine.
First and only edition of the catalogue of this remarkable library assembled by Capponi (1683–1746) and containing over five thousand titles, mainly of early Italian literature. The catalogue was compiled by Alessandro Berti with bio-bibliographical notes by Domenico Giorgi. The collection now forms part of the Vatican Library by Capponi's bequest: it is still considered an important aid to the student of Italian literary history.