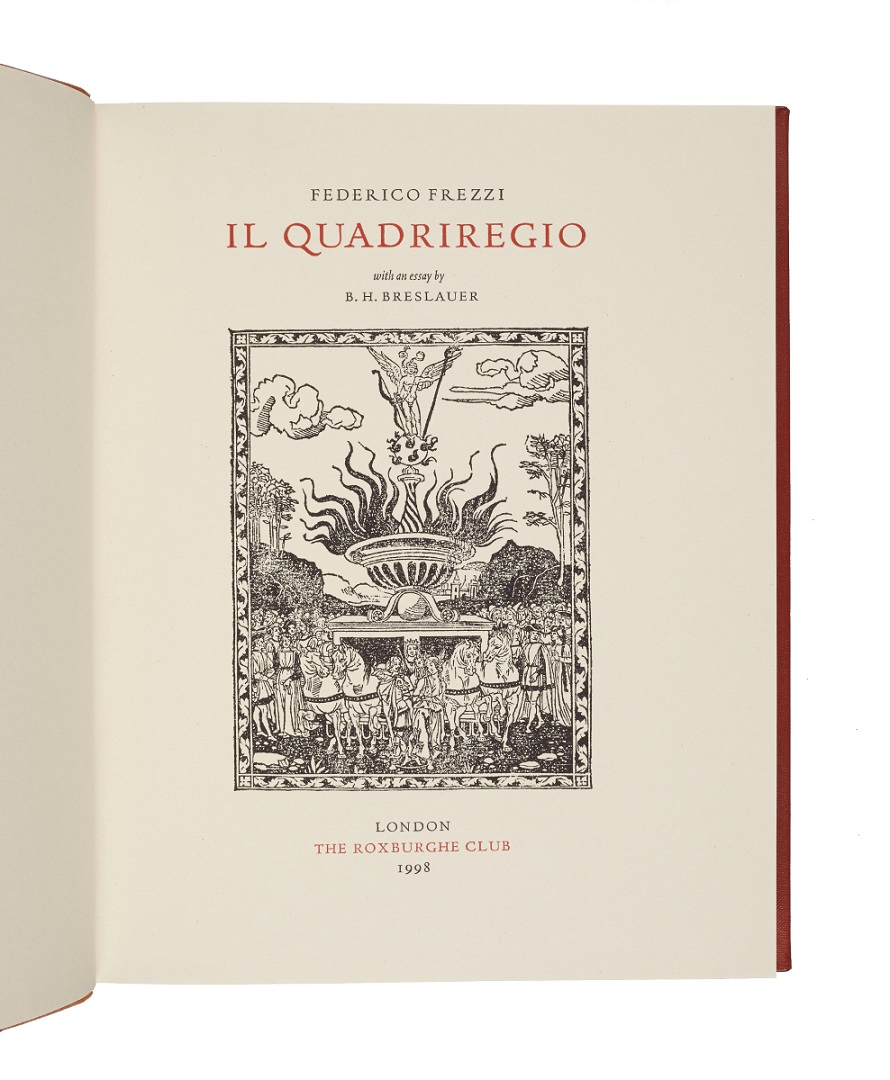 FREZZI, Federico.
Il Quadriregio. With an essay by B.H. Breslauer. Facsimile based on the edition printed in Florence in 1508.
The Roxburghe Club, 1998.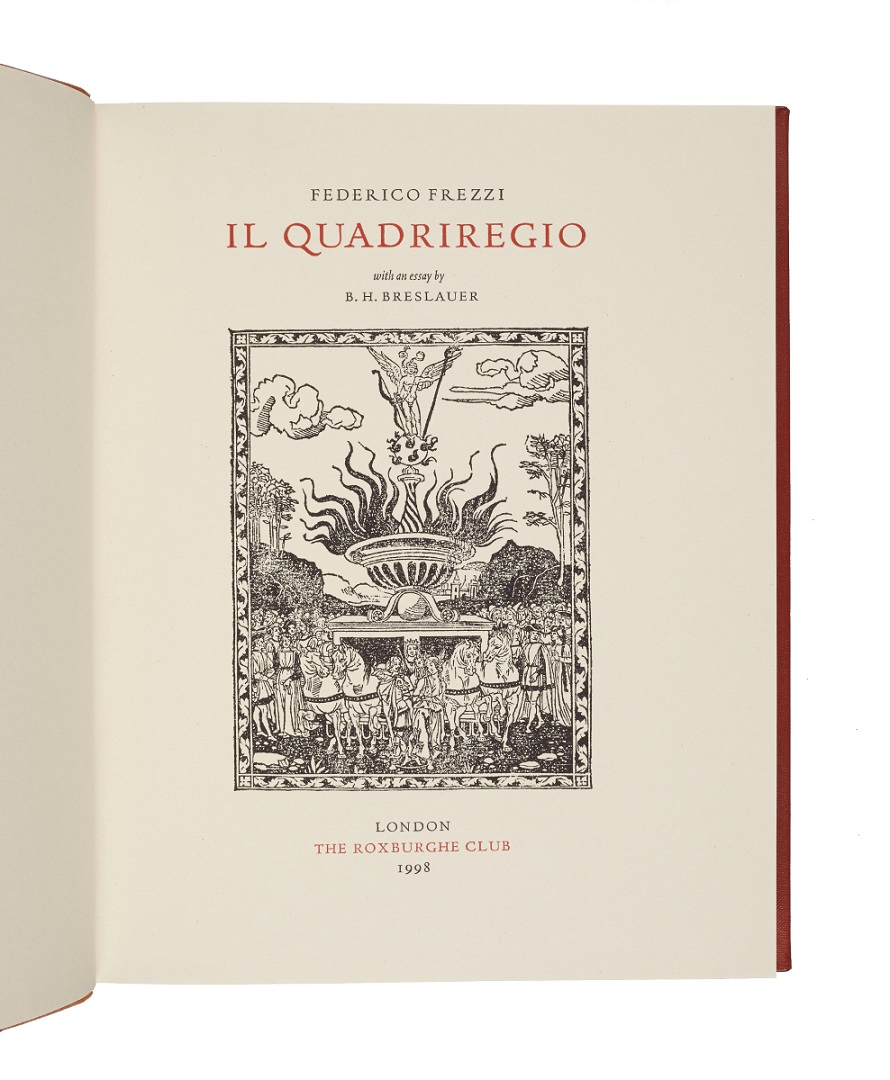 Added to your basket:
Il Quadriregio. With an essay by B.H. Breslauer. Facsimile based on the edition printed in Florence in 1508.
This is the first facsimile reproduction of one of the greatest Florentine illustrated books of the Renaissance – Il Quadriregio is to Florentine book illustration what the Hypnerotomachia Poliphili is to Venetian. The only surviving work of Federico Frezzi (c. 1350–1416), bishop of Foligno, the text is an allegorical poem in the vernacular, describing a journey through four regions: Love, Satan, Vice, and Virtue. The Earl of Crawford's copy, one of only two remaining in private hands, is reproduced here in its entirety. The prefatory essay, by Bernard Breslauer, not only treats the book, its remarkable publisher Piero Pacini, and its place in the history of Florentine book illustration, but considers how it has been assessed by the critics and art historians of the last hundred years.
You may also be interested in...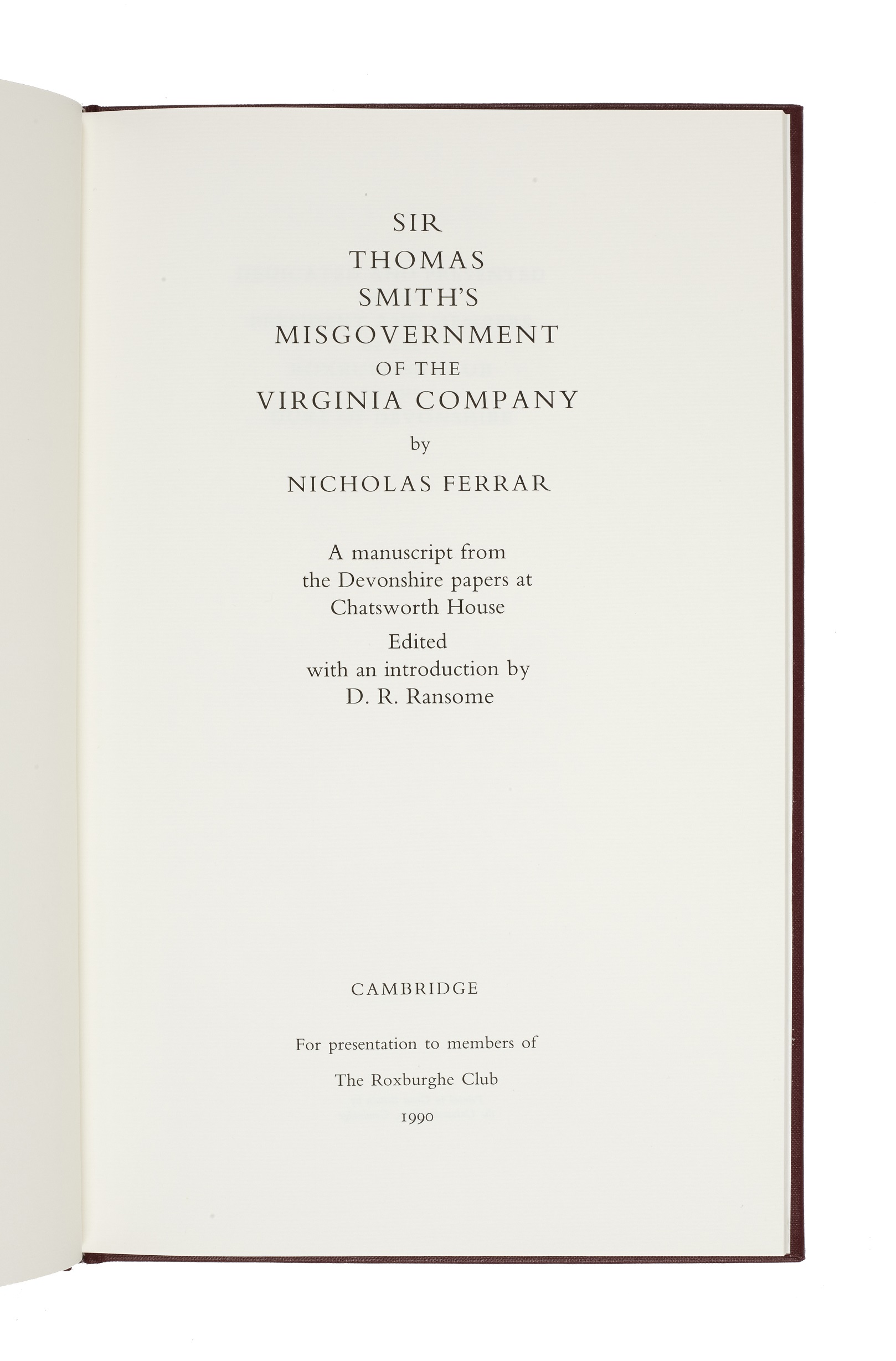 FERRAR, Nicholas.
Sir Thomas Smith's Misgovernment of the Virginia Company by Nicholas Ferrar. A manuscript from the Devonshire papers at Chatsworth House. Edited with an introduction by D. R. Ransome.
Ferrar's text is a crucial document in the history of the Virginia Company and its colony. It reveals the intense animosity which destroyed the Company and is a vivid, powerful and one-sided denunciation of the maladministration that had brought the Company down. It is also something more – a vital document of the first English colony to be permanently established in the New World. The document is printed here in full facsimile, together with a diplomatic transcription and introduction by David Ransome, a distinguished historian of early America.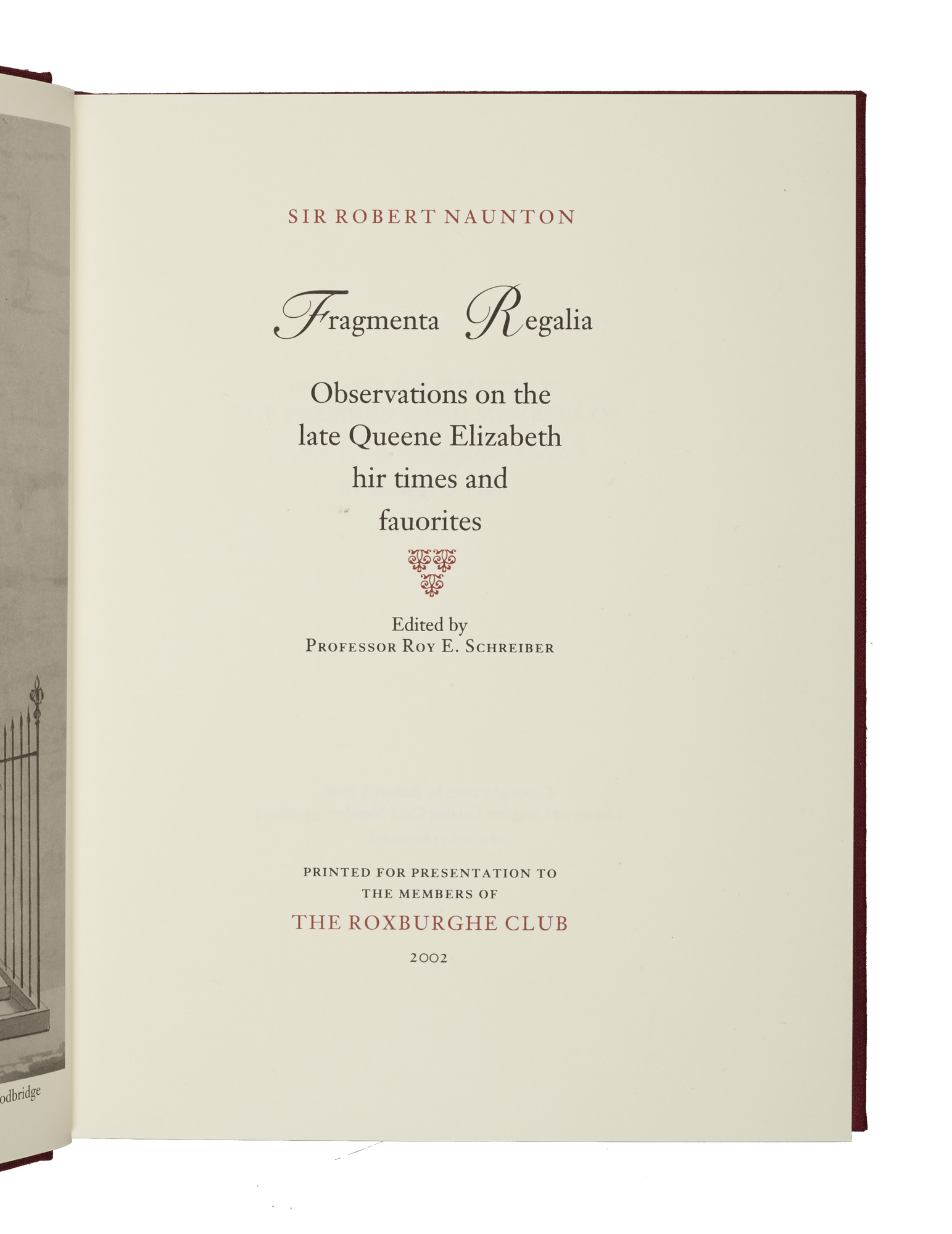 NAUNTON, Robert, Sir.
Fragmenta Regalia. Observations of the late Queene Elizabeth, Hir Times and Fauorites. Edited by Professor Roy E. Schreiber.
A classic of memoir literature, Sir Robert Naunton's Fragmenta Regalia was written c. 1634, circulated in manuscript, and first published in 1641, since when it has seldom been out of print. This edition presents the authentic text for the first time, from the very manuscript that Sir Robert had made for Charles I, to whom it was actually addressed, and includes the substantial, hitherto unpublished commentary which Naunton intended for the King's eyes alone. The text is accompanied by textual and biographical notes on all the dramatis personae by Roy E. Schreiber, Professor of History at Indiana University. The second volume comprises a facsimile reproduction of the manuscript.