GUERINI, Professor Giovanni.
Fireside Entertainments; or, A Series of Interesting Tales ...
London: Chapman and Hall ... 1874.
8vo., with the half-title and separate fly-titles to identify each translator's contribution; original green cloth blocked in black, spine gilt, minor wear, but a very good, bright copy.
£150

Approximately:
US $206
€177
Added to your basket:
Fireside Entertainments; or, A Series of Interesting Tales ...
First edition in English of Guerini's Trenta Novelle (1873), a collection of short stories with contemporary or historical Italian settings by Bulwer-Lytton's Italian translator. In the original language these stories--'Rubens' Studio', 'The Uncle from America', 'Shut up in Church', 'The Haunted House'--had already met with a generous response 'in this noble and hospitable country'. Now fourteen pupils studying Italian with the author, mainly young ladies but including Lord Francis Hervey as well as his sister Lady Mary, offer English translations, each undertaking two or three tales. Honoured by their efforts, Guerini himself arranged publication. Despite the imprint of the eminent firm of Chapman and Hall there may have been an element of 'vanity' publishing as the book is oddly rare. Not in Wolff; no copy in NUC.
You may also be interested in...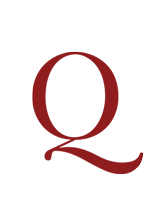 FEMALE SUFFRAGE HURLBUT, E.P., and George COMBE.
Essays on human Rights, and their political Guaranties.
'Fifth thousandth'. A collection of ten essays by the jurist E.P. Hurlbut, refuting Bentham's denial of human rights and tentatively advocating the enfranchisement of women: 'There seems to be no escape from the claims of woman to the full rights of citizenship, whether she is considered as possessing the same nature with man or one peculiar and different. In the one case, she can claim to exercise the elective franchise of common right, and in the other, from a peculiar necessity.'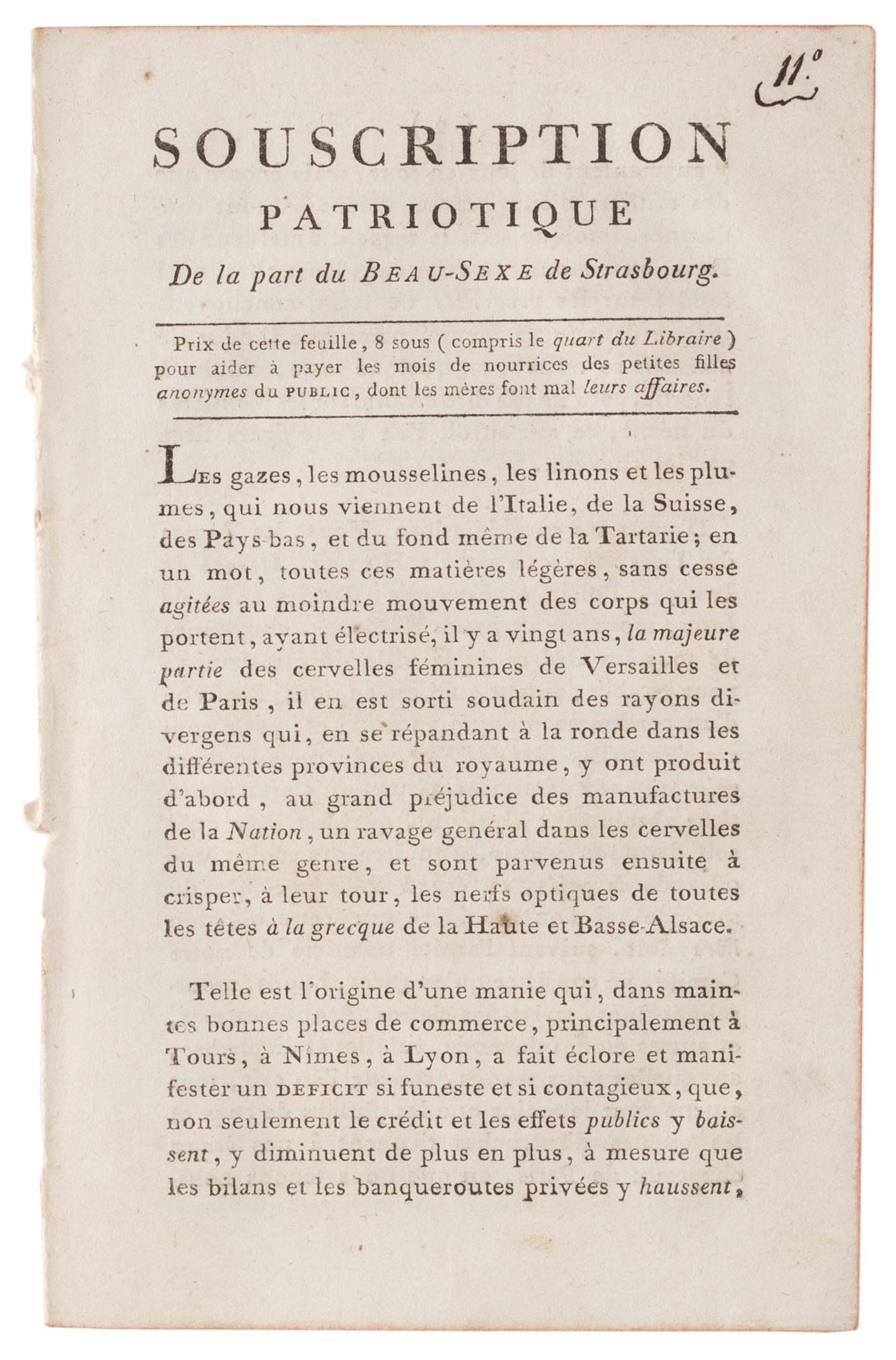 [STRASBOURG.]
Souscription patriotique de la part du beau-sexe de Strasbourg.
Rare first edition of this entertaining satirical piece on women's clothing, published in the aftermath of the French Revolution. After complaining that the recent craze for 'gauze, muslin, linen and feathers' had brought the country to its knees, the text describes how the patriotic women of Strasbourg had decided to surrender their diaphanous fashionable clothing to be put to the use of la patrie. All donations were to be stored at the local stud farm and were to be used, for example, to 'cover' the national debt, to protect walkers from insects sucking their patriotic blood, and to dress scarecrows. Red, white and blue feathers were to be made into patriotic plumes. The most generous donors were to have their silhouettes published in the nation's newspapers, and statues of themselves, made from pink papier-mâché, erected in the town hall.