SALTYKOV-SHCHEDRIN, Mikhail Evgrafovich.
Blagonamerennyia rechi. Tom I [– II] [Well-meaning speeches. Volume I [–II]].
St Petersburg, A. A. Kraevsky, 1876.
2 vols., 8vo, pp. [ii], 327; [ii], 415; paper very lightly browned, paper flaw to one leaf with loss of a few letters; generally a good copy in Russian contemporary dark brown pebbled cloth, gilt lettering to spines, some chipping to joints and extremities of spines but hinges intact; with the gilt intials V. M. (in Cyrillic) at foot of spines.

£1800

Approximately:
US $2519
€2052
First edition: a volume of social and political satires by the greatest satirist of nineteenth-century Russia. The title is ambiguous – the word 'well-meaning' was widely used by the administration to mean 'loyal', i.e. 'politically reliable'.

'Saltykov's purpose with the Blagonamerennyia rechi (his longest cycle of sketches, written 1872–6) was to reveal the emptiness of the alleged bases of contemporary Russian society – family, property, and the state – which were the constant themes of various "loyal speeches", but which at the same time were ignored and abused, not least by those who most loudly proclaimed them. In the course of his cycle Saltykov gives a valuable assessment of the current state of Russian society and of the new disposition of social forces which had emerged as a result of the reforms of the 1860s' (I. P. Foote, M. E. Saltykov-Shchedrin: selected satirical writings, 1977, p. 122).

Kilgour 1023; Smirnov-Sokol'skii 1090. OCLC also records copies at Stanford, Library of Congress, Princeton and Illinois; not in the British Library catalogue.
You may also be interested in...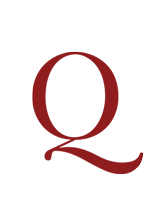 TURGENEV, Ivan Sergeevich.
Nov'. Roman [Virgin Soil. A Novel].
First edition printed in Russia of Turgenev's novel about the Populists of the 1870s. It was first published in the journal Vestnik Evropy in 1877, followed shortly afterwards by an edition published in Leipzig.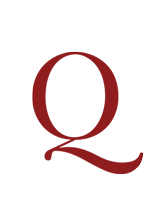 TOLSTOY, Lev Nikolaevich.
Posmertnyia khudozhestvennyia proizvedeniia… pod redaktsii V Chertkova. Tom I [-III] [Posthumous artistic literary works… Edited by V. Chertkov. Volume I [-III]].
A reprint, in slightly smaller format than the first edition of 1911, of Tolstoy's posthumous works, which included the first appearance of many important pieces: 'Hadji Murad, as well as The Memoirs of a Madman and The Devil, was published only in 1911, in the collected edition of Tolstoy's posthumous works. This collection also includes several plays and many other stories and fragments. One of these is Father Sergius (1890-8), the story of an aristocrat who became a monk and a hermit - a powerful study of spiritual pride and, once again, carnal desires. It is also an excellent example of Tolstoy's later rapid and "essential" narrative manner. Still better in this respect is The False Coupon (1903-5), the admirably constructed story of a succession of evils diverging from one initial evil action to converge by a contrasting succession of good actions towards the common salvation of all concerned. It is impossible to list all the numerous minor stories and fragments of these wonderful three volumes' (D. S. Mirsky, A History of Russian Literature, p. 308).